Trinket trays with your company logo are a perfect gift for special events. The tray trays come in two sizes, 4.5″ square or 6″ square. Images can be embedded directly on the trinket trays or the image set inside a silver medallion. I sell to qualified wholesale buyers. Click here for more information.
Trinket Trays With Logo
Trinket trays with your logo are available in two sizes 4.5 inches and 6 inches. They are great to place on a dresser or desk to hold jewelry and coins.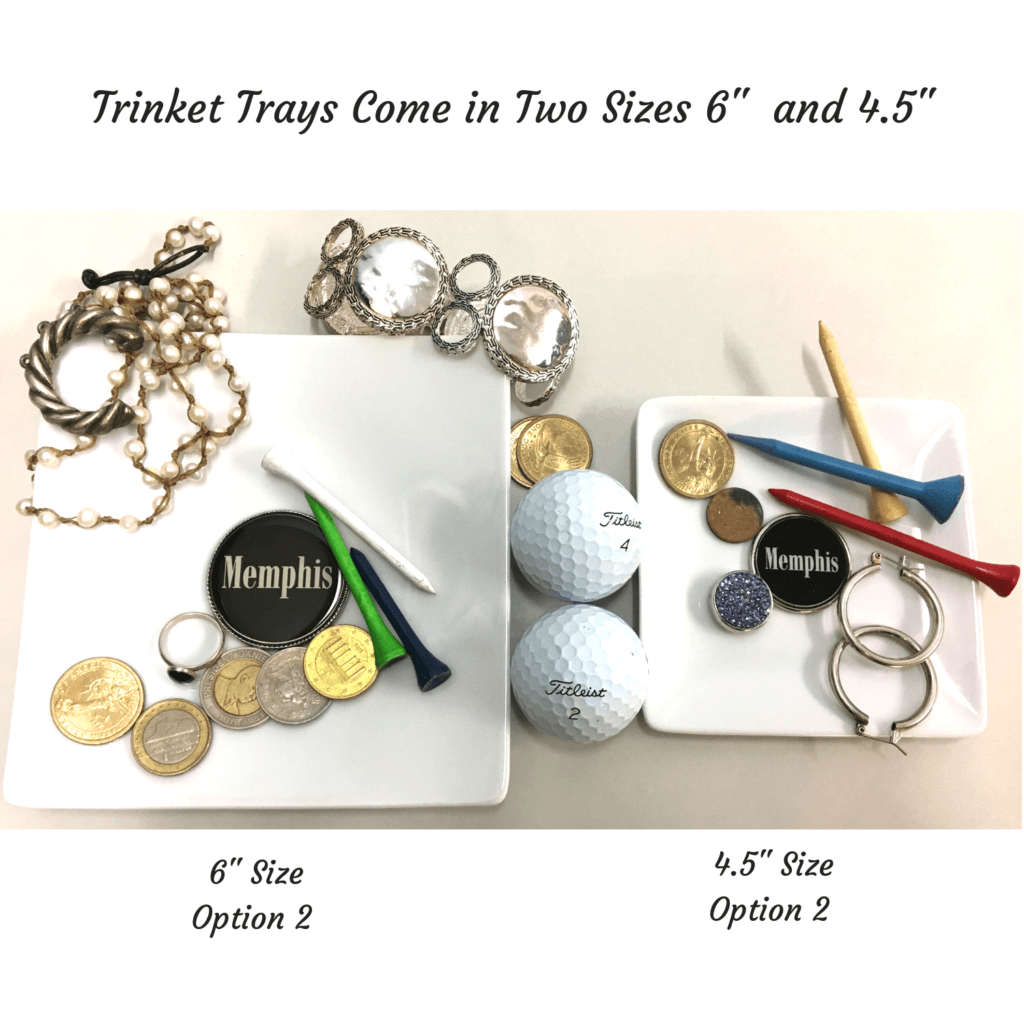 To create a trinket tray with logos placed in a silver setting I just need to receive a high-resolution jpeg image of your logo, art, or photograph.
I can also embed images directly on the plates or trinket trays. This option makes the plate food safe. This yummy dish is from Commander's Palace in New Orleans. The plates feature the logo of the New Orleans Bicentennial.
Trinket Trays With Your Art
Trinket trays also can be designed to feature your art. When the art is embedded on the plate this option creates a food safe plate.
Trinket Trays With Your Photograph
Trinket trays can also feature your photograph. The photograph can either be embedded on the plate or placed in the center inside the round silver setting.
Trinket trays make great gifts for both men and women. Developing a custom trinket tray begins with your high-resolution jpeg or png image. Click here to email me your image and begin a conversation so that I can help you develop personalized gifts that make your business or event stand out and remembered.