We are in the middle of trying times. I am mourning injustice of black citizens and our nation is fighting a pandemic. My Cup of Tea has changed me.
My Cup Of Tea – My Prayer
As a white woman in Memphis my prayer recently has been that my heart will be broken over the things that break God's heart. I'm petitioning the Lord for healing and I'm petitioning Him for justice. My experience volunteering with My Cup of Tea in Memphis has changed me. Here is my story. I want to listen and learn more.
Learning About My Cup of Tea
I "knew" about My Cup of Tea from information that I read in the newspaper, online, and through my church. One hot September day during the Cooper Young Festival I heard a voice….."Catherine ….let me show you our tea." It was Carey Moore and some ladies from My Cup of Tea with a cool glass of tea. As the owner and design of Classic Legacy Custom Gifts I was often to consumed to invest in my community. I wanted that to change.
The Mission of My Cup of Tea
Wanting to learn more about the mission of this non-profit I offered to take photos and post on social media. The mission of My Cup of Tea is to build lasting cross-cultural relationships with the women of Orange Mound and provide meaningful employment and job skills to help guide them out of poverty.
Getting to Know the Women of My Cup of Tea Memphis
As I began taking photos I began learning a little about each of the women I photographed. One of my favorite video stories is Jackie telling the meaning of the tea-cup chandeliers in The Tea House. Click here or o the photo below to listen.
It was getting close to "901 Day" in 2019 and Jackie and Bretta shared information about the "901 of a Kind" tea. Click here or on the photo to view the video.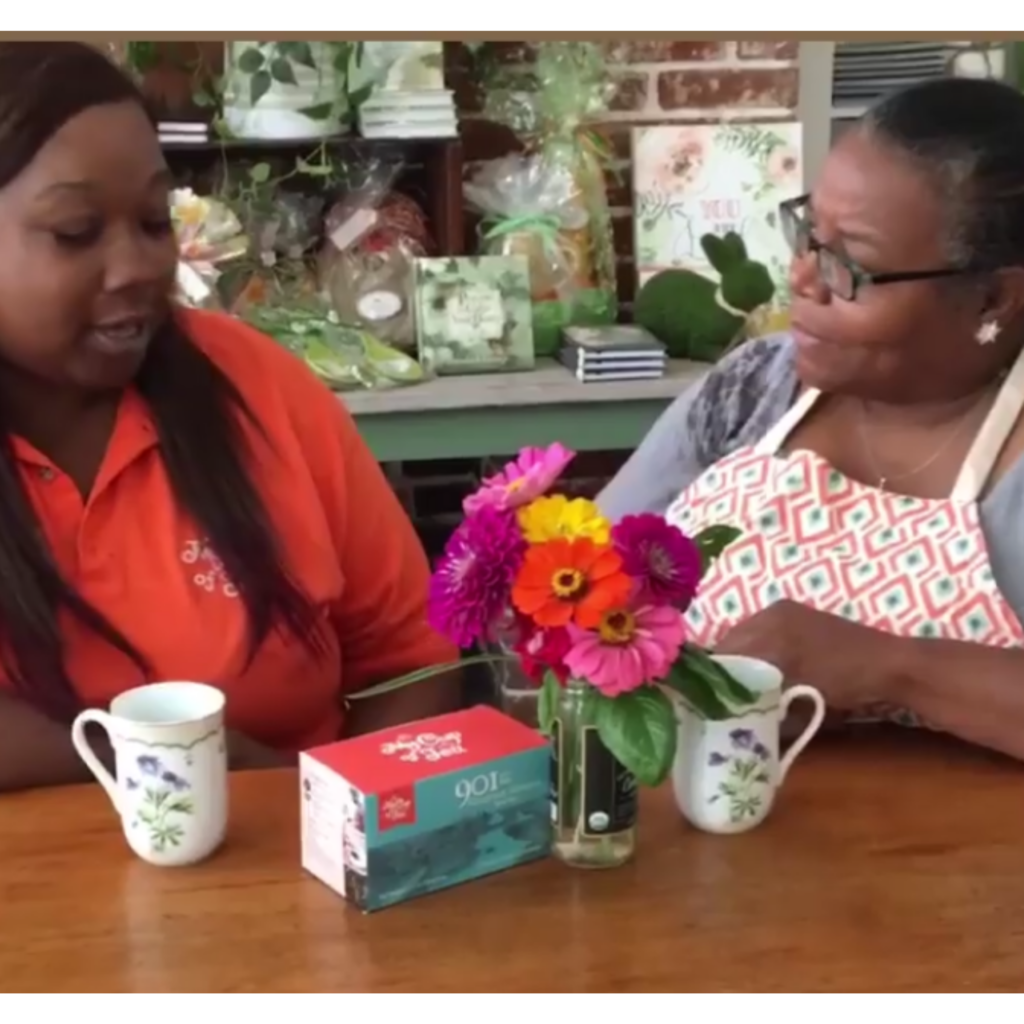 Watching the women carefully package the tea is interesting. Great care is taken to measure and weigh each bag and hand-package each box. Patricia does a great job.
Each lady at My Cup of Tea has unique talents. Roz is so creative! She creates beautiful gifts with expert gift wrapping. She also has a micro-enterprise at My Cup of Tea and styles natural hair and wigs.
Cheryl often gives visitors a tour of My Cup of Tea. This tea house is full of kind hearted, loving, and hard working women who are making Orange Mound and Memphis a better place.
Often I see the women love each other. I feel this is a community of "sisters" that show love to one another as they work alongside each other. When I took this photo I learned that Danyelle has TWO sets of twins!
This video celebrating Memorial Day 2020 gives a quick snap shot of each of the ladies at My Cup of Tea. Click here to view the view or on the photo below.
Debbie is the office manager and mentor to many. She is an example to me of strong faith. She loves the ladies of My Cup of Tea AND she purchases wonderful books that are available at My Cup of Tea.
Sharon is loved by many at My Cup of Tea. This photo was taken a few weeks before Easter 2020.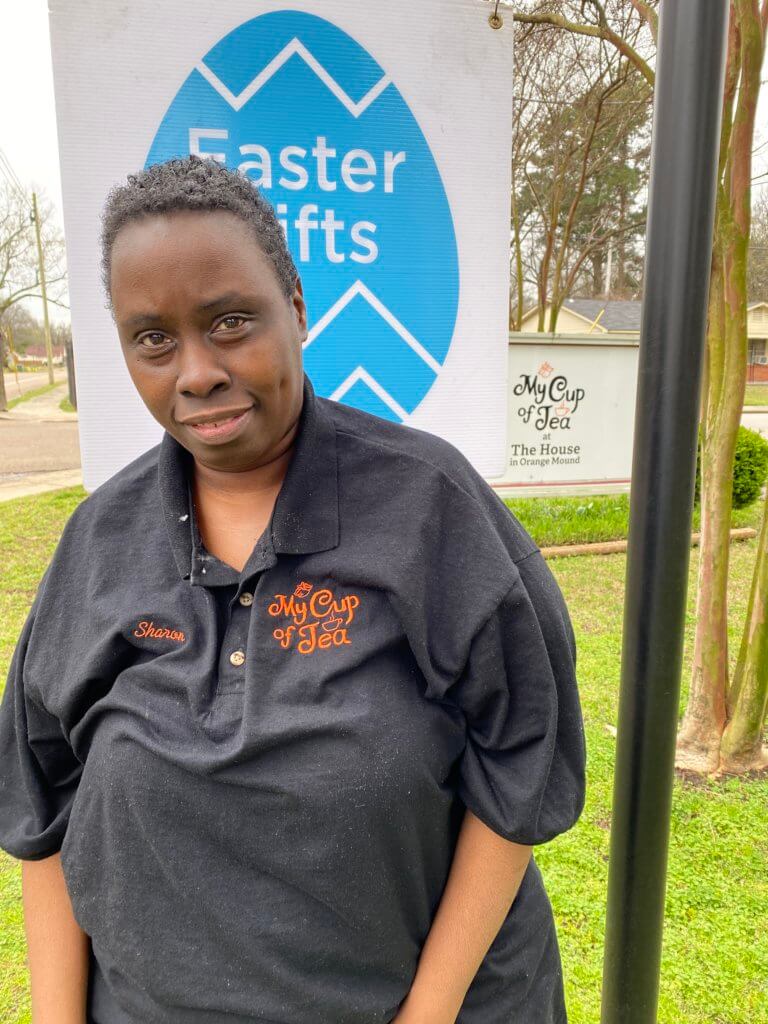 L Cool is a blessing. She keeps the grounds beautiful. L. Cool also refinishes furniture and is part of the micro enterprises at My Cup of Tea. Her business card is titled "Repairs and Maintenance".
I want to get to know Doris better. Yesterday I listened to what she said and learned more. Doris has a beautiful smile! She is packaging tea in this photo.
Reiska is packaging tea. I love the smile on her face that I see so often at My Cup of Tea.
Diane has been a part of My Cup of Tea for several years. She also teaches some of the classes that are offered.
Carey and Rick Moore are the founders of the My Cup of Tea Non-profit. I think this photo illustrates what I have witnessed. They sit down and discuss issues with board members as well as employees.
My Cup of Tea Is Changing Lives
My Cup of Tea is changing lives. It is changing the lives of the women in Orange Mound who have a job at My Cup of Tea. It has also changed my life and opened up new ways that I am learning about Black History. It has changed me in that I want to listen more and learn what I can do to make a difference.