The painting of The Broadmoor Hotel by Maxfield Parrish was completed in 1921.
It was commissioned to " depict The Broadmoor as a magical and romantic place". I think he definitely succeeded! This hotel is a 5 star Colorado Springs resort and is on 3,000 lush acres under the shadow of Cheyenne Mountain. Many world leaders have visited the hotel. This art is the perfect image to include on custom gifts. Using an original art image for hotel and resort custom gifts :
Creates Unique Gifts
When a hotel or resort uses artwork to create custom gifts they create one of a kind collectible gifts. When I travel I know that I want to purchase a remembrance of my stay. I want it to be unique. This pill-box with the Maxfield Parrish painting is beautiful, useful, and collectible!
Preserves Memories
Hotels want their quests to remember their experience forever! Custom gifts with the Maxfield Parrish painting will always bring to mind The Broadmoor. This frame is engravable and holds a 4″ x 6″ photo.
Encourages Conversation
Unique artwork does encourage conversation. "A thing of beauty is a joy forever." When I first saw this Maxfield Parrish image I wanted to learn more about him ….and I learned a little about his life… now I will be able to have a conversation. Art is good! Bottle stoppers are our number one seller….and you know how wine encourages conversation…..mix that with art and you have a winner !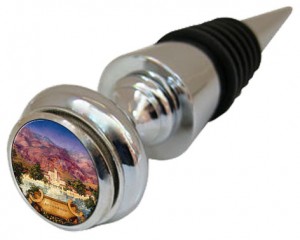 I have found through experience in working with hotels and resorts that artwork and images that are unique to the property are very appealing to the guests. To create a unique custom gift I just need a high-resolution jpg image to begin. Click here to view the guidelines to develop Classic Legacy custom gifts. I have also created a free resource which includes 43 PROVEN ideas that luxury retailers, hotels, and resorts have used to create custom personalized gifts that help them stand out. Click here or on the orange arrow below to get the free eBook.
I look forward to answering any questions you may have. 901-756-9339 [email protected]