Heart gifts are perfect for Wine Lovers and Valentines! The newest Classic Legacy heart theme gifts include our marble wine bottle stopper, stainless steel wine cooler, and red wine carrier. All are embellished with our hammered antique silver heart.
Heart Gifts Include Marble Wine Bottle Stopper
Heart gifts for Wine Lovers include our classic marble wine bottle stopper with the silver hammered heart embellishment.
The marble bottle stopper with silver hammered heart is packaged in a luxury craft gift box and wrapped with a red grosgrain ribbon for instant gift wrap.
Heart Gifts + Peppermint Bark A Perfect Combo
I love peppermint bark during holidays. It is perfect for Christmas as well as Valentine's day! Click here to view one of my favorite recipes. I found it on AllRecipes.com. It only requires 4 ingredients!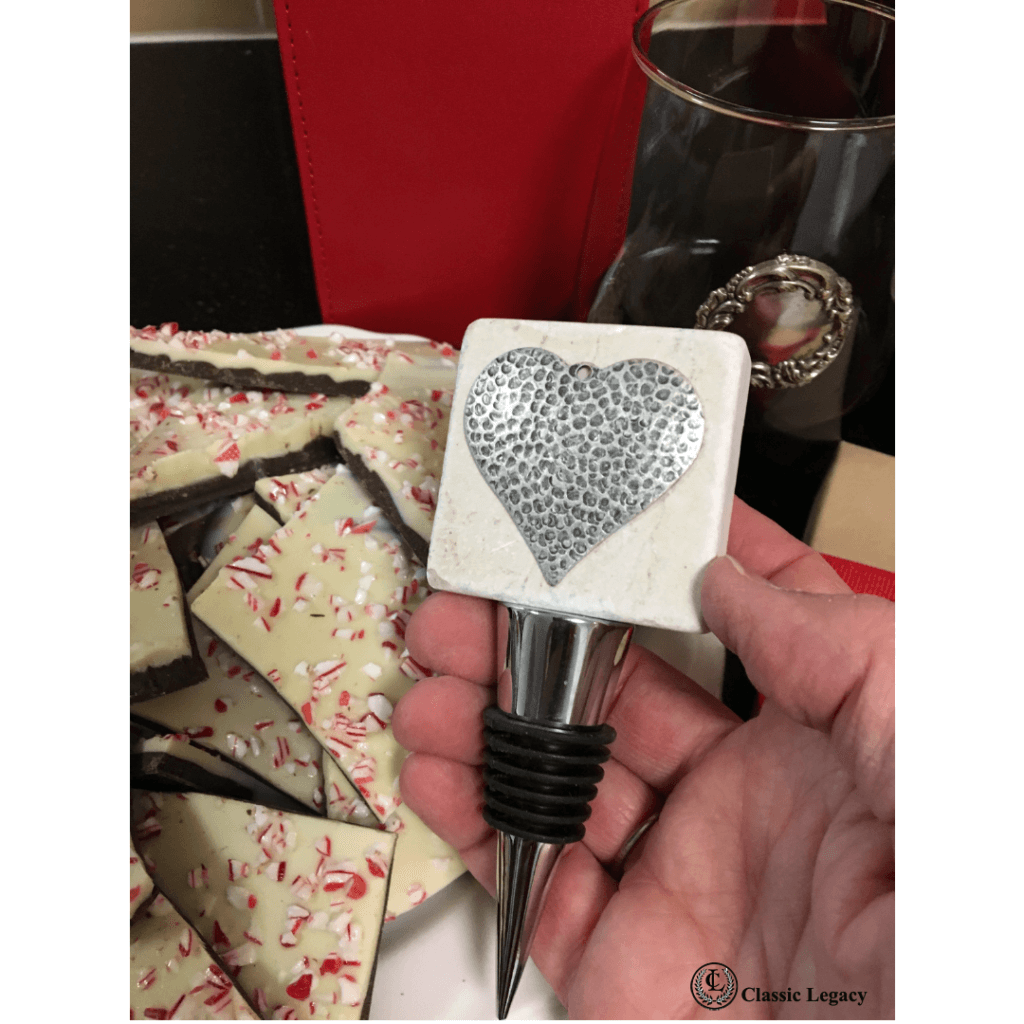 Heart Gifts Include Wine Cooler
Our stainless steel wine cooler is embellished with a silver hammered heart. The cooler keeps one bottle of wine at the perfect temperature.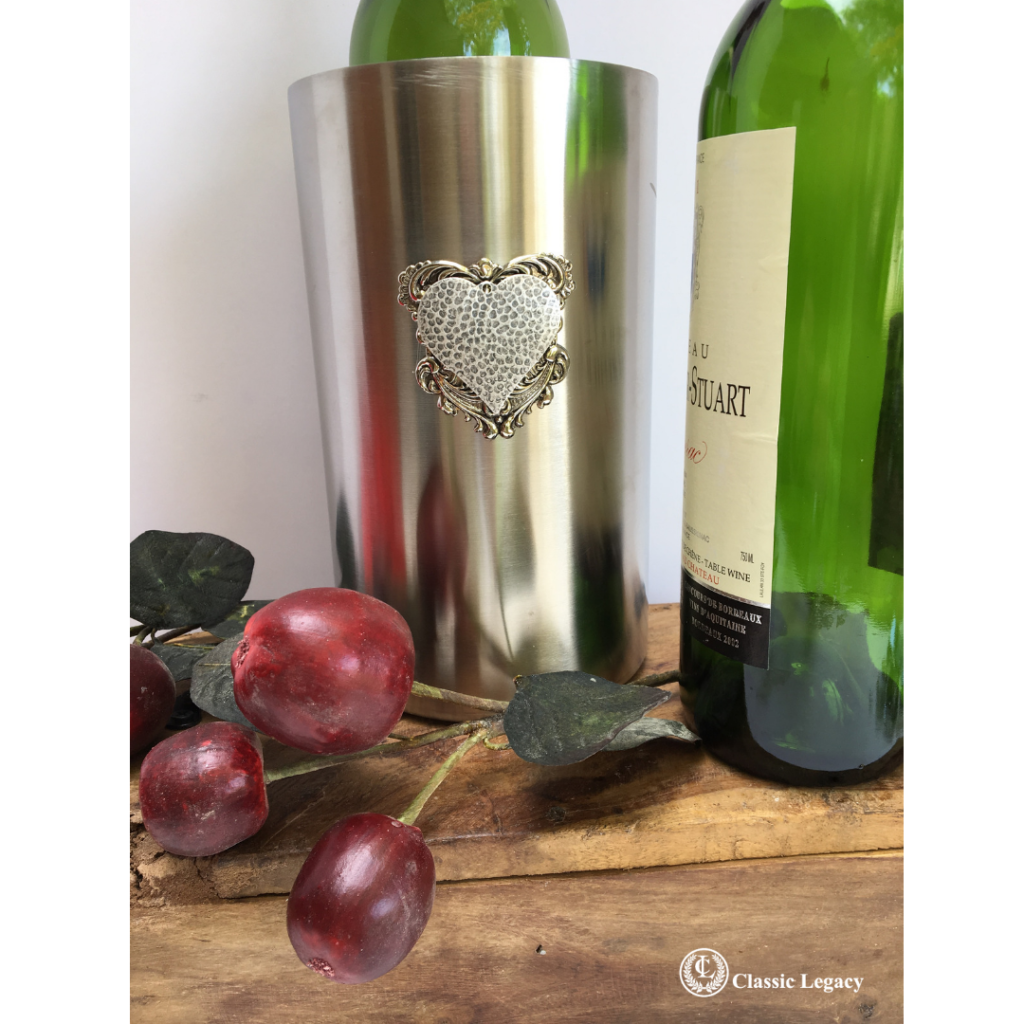 Heart Gifts Include Red Wine Carrier
Our red faux leather wine carrier holds one bottle of wine and is a great valentine gift for a wine lover!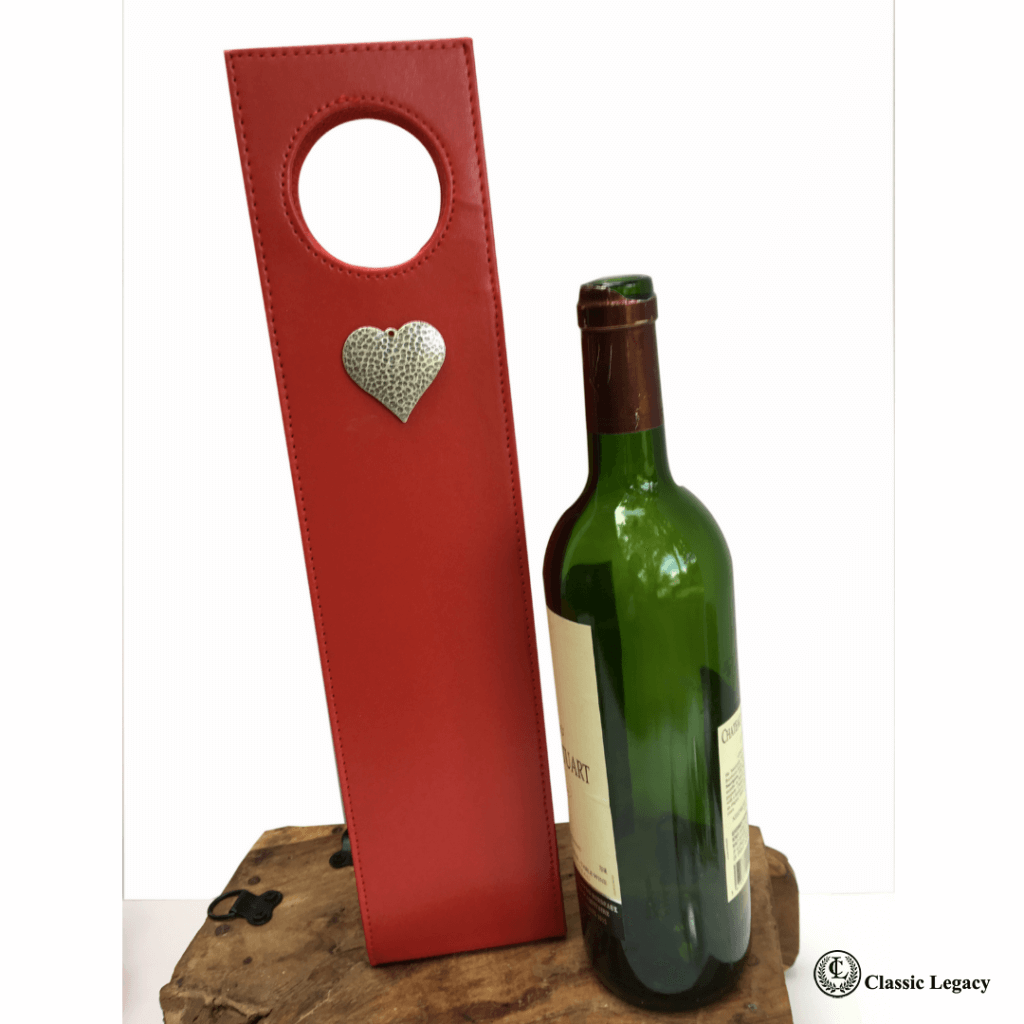 Necklace, Purse Mirror & Oyster Shell Jewelry Holder
Heart gifts of course contain a fun heart necklace! I've even had fun layering the necklace around the wine bottle …..that would be a fun gift! Our purse mirror comes in a black velvet pouch and is a lovely valentine gift.
The heart oyster shell dish is perfect to hold earrings, necklaces, and bracelets.
Desk Accessories
Desk accessories make your work space both fun and functional. Our Classic Legacy notepad, letter opener, business card holder, and photo frame are all embellished with the silver hammered heart.
Heart Gifts Good For Soul
Wine is good for the heart…..and friends are good for the soul! …..and of course friends also love good gifts!
Heart gifts are great Valentine Day gifts. They are also wonderful wedding gifts and gifts to celebrate healthy hearts in the medical community. I love to design unique gifts and also custom personalized gifts. Be sure to get our exclusive gift of unique custom gifts.