I love designing oyster shell dishes! I have discovered a way to incorporate YOUR logo on the inside of the oyster shell dish. These make wonderful corporate custom and personalized gifts!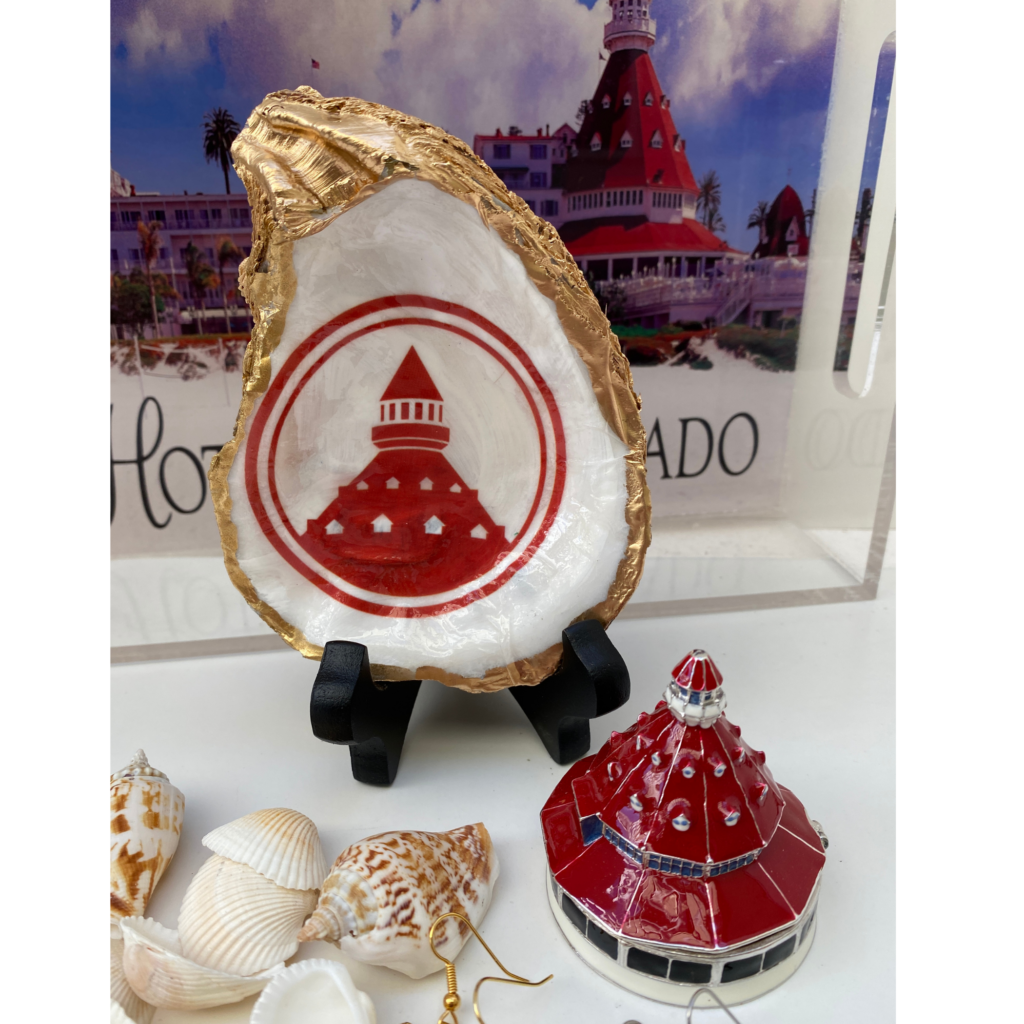 How A Custom Oyster Shell Dish Is Created
I use large oyster shells that are hand picked for me from the Gulf Coast in Mississippi. Then I ad a pre-coat of white paint to the inside of the shell. Once that is dry then an adhesive layer is added and the special paper with the custom logo is applied. I then use a jewelry enamel to seal and harden the design. The edges are filed to make smooth and even. Gold leaf is applied on the edges as the last step.
Use Custom Oyster Shell Dish to Hold Jewelry
The oyster shell dish is perfect to hold jewelry such as earrings, bracelets, or necklaces. This gift features your logo and is a thoughtful corporate gift. Oyster shell dishes are often used as new home gifts as well.
Place Shells on an Easel
I like to place my oyster shell dishes on easels. It is easy to then incorporate them in small vignettes on bookshelves or tables.
When I create oyster shell dishes I like to allow six to eight weeks for the creation of the custom logo and final production. These are one of a kind gifts that will be treasured for years to come.