Custom personalized gifts make gift boxes stand out and get noticed. We are your go to source! Click here to receive the resource guide. Keep in mind the following tips.
Gift Box Design Begins With Your Logo
When developing a gift box that includes branded merchandise the first step is to find a vendor that can create unique and quality gifts. Classic Legacy is your go to source! Once we receive your high-resolution jpeg image we can then provide virtual images and show you how your gift will look.
Gift Box Source for Personalized Wine Gifts
Wine gifts make a wonderful addition to gift boxes. Therefore, marble wine bottle stoppers and marble coasters are favorites. We make it easy for you to see how your logo, photograph, or art will look. Click here to view the guidelines.
Custom wine bottle stoppers are designed in two ways. The image is set in a silver setting and placed on the marble or the image is printed directly on the marble.
Gift Box Source for Flask, Business Card Holder, and Money Clip
With carnival season approaching and all kinds of festivals custom personalized gifts make great gifts for designers. Our leather flask, silver business card holder, and black faux leather money clip are sure to be appreciated.
Gift Box Source for Trinket Tray and Purse Mirror
I love the trinket tray with the silver setting and custom logo in the center. A gift box that includes the trinket tray is complimented with a purse mirror and personalized bracelet. All the custom medallions and charms are hand-made in the Classic Legacy studio.
Gift Box Source for Custom Desktop Accessories
Do you notice that when you receive a written letter or note that you stand out? In our digital world desktop accessories like these notepads, letter openers, and paperweights get noticed and remembered as well!
Gift Box Custom Gift Guidelines
I make it easy to design gift boxes with custom gifts. The minimum order is only 24 pieces and if you order 60 pieces there is no set up fee. You can even mix the types of gifts to arrive at the 60 piece order.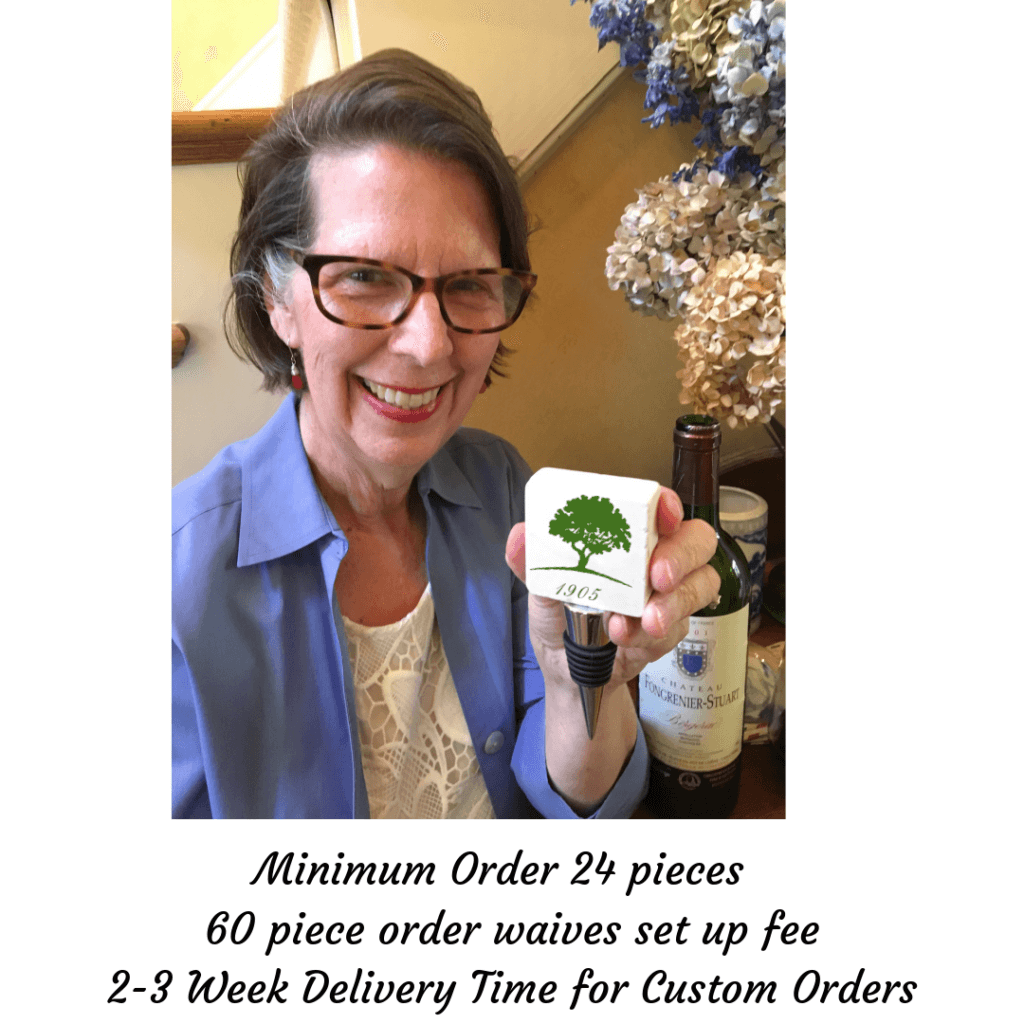 Click here to receive our free resource of 43 gift ideas that help make your brand and business stand out. Classic Legacy gifts are hand-made in the USA and we have about a three week delivery time. I love to answer questions so be sure to call or email!