I create custom horse gifts for equestrians. Horse lovers love their horses and many times it is important to use the image of your own horse to create gifts. I just need your high-resolution image and the process can begin. Click here to learn more about the guidelines.
Custom Horse Gifts Begin With Your Image
Custom personalized gifts begin with your image. Taryn Young, of Warmbloods and Wine, asked me to develop custom gifts with her art image. The following art and gifts are exclusive to Warmbloods and Wine and many can be found on her website.
Wine and Drink Personalized Equestrian Gifts
Since Winebloods and Wine specialize in wine gifts our wine bottle stopper and marble coaster are perfect for their collection. Click here to see more examples of the custom marble wine bottle stopper.
I also created custom wine charms for her collection and designed a custom wine carrier.
I designed a custom leather flask in case she wants to expand her collection. You never know! Each medallion is created by placing the image in a round silver setting. Then I enamel each by hand.
Accessories | Custom Horse Gifts
My collection includes bracelets, money clips, and Christmas ornaments. I've found these gifts to be very popular. I designed each with the art for Warmbloods and Wine.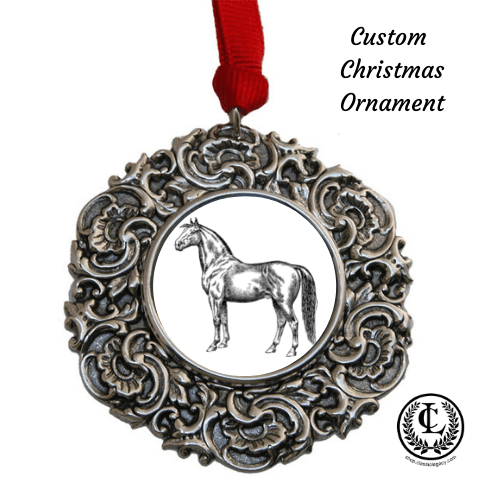 When you want to stand out consider creating custom gifts. Your personalized gifts can be created from a high-resolution jpeg image. The image can be art, a photograph, or even a logo. Click here to view the guidelines for creating custom gifts. I'm here to be your guide. Give me a call or email anytime for assistance.