Personalized gifts  from the 2017 Classic Legacy collection include gifts and jewelry that are best sellers for top luxury retailers, hotels, and museums. My favorites include unique one of a kind gifts that help make luxury businesses stand out!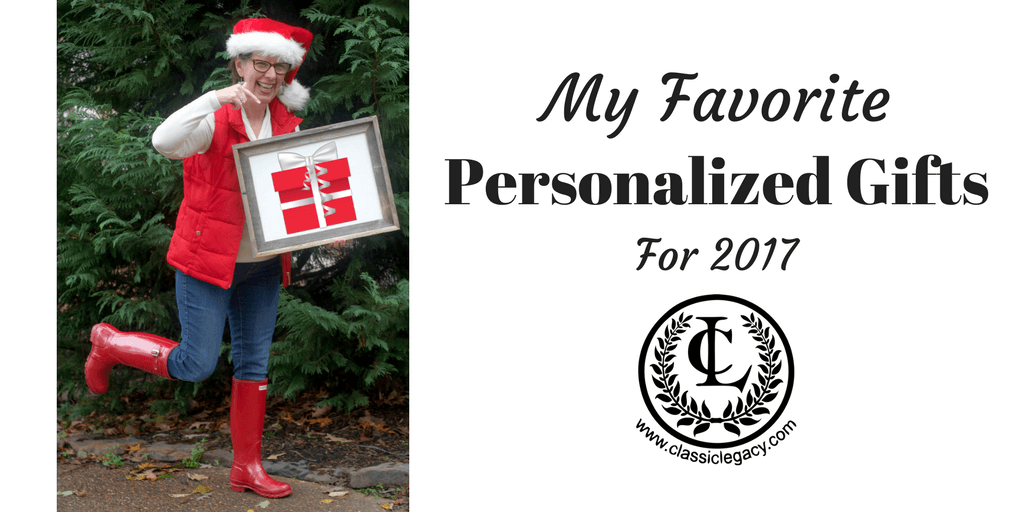 Top Personalized Gifts Include Hotel Del Coronado Enamel Box
The Hotel Del Coronado is known for their red roof on the  iconic resort hotel built in 1888.   This Limoges style enamel box is one of my favorite personalized gifts.   These are hand-painted and hand-made in the USA.   Each box contains a small sand dollar as a special memento.  This box is often used as a ring box and sometimes given for a special engagement!  This personalized gift is available on the Hotel Del Coronado website. 
Top Personalized Gifts Include Hotel Del Beach Wine Bottle Stopper
Another one of my favorite gifts include the charmed wine bottle stopper designed exclusively for the Hotel Del Coronado.   It features silver beach seashells, the Hotel Del Logo charm, and blue beads.   This bottle stopper is a best seller and an easy, useful gift for travelers to bring home to enjoy for special occasions.
Personalized Gifts | Hotel Monteleone Marble Wine Bottle Stopper
The Hotel Monteleone in New Orleans is a fabulous luxury hotel in  the French Quarter.   Their logo is stately and this marble wine bottle stopper is a best seller in their logo shop.  This marble bottle stopper is very classy and is definitely one of my favorite personalized gifts in the 2017 Classic Legacy collection.
Crystal Domed Paperweight with NOLA2018 Logo
I am honored that Classic Legacy was chosen to create custom personalized gifts for the New Orleans Tricentennial.  This crystal domed paperweight features the NOLA2018 logo.  This classic paperweight will only be produced in a limited collection and I think it is going to be a collector's item in the future.   To purchase this and any of the NOLA2018 exclusive licensed gifts to celebrate the New  Orleans Tricentennial click here.

 Slope Style Fashion Custom Wine Charms
The wine charms that we designed for Slopestyle Fashion are so fun and delightful.   Their logo has a snowflake on it and these wine charms reflect six colors that will brighten up any winter day.   Be sure to check out their website for great ski gifts and fashions!
Personalized Gifts | Ron Olson Memphis Gifts
The personalized gifts in the Ron Olson Memphis collection are perfect for everyone who wants to celebrate Memphis!   I love these gifts also because they highlight the art of the artist, Ron Olson.  Be sure to check out all the designs of guitars and Memphis in this fun collection.
Davenport Hotel Personalized White Porcelain Tray
The Davenport Hotel created an exclusive "logo collection".   The pewter medallion embellishes their gifts and really creates a luxury touch to the many gifts in their collection.   This new white porcelain tray is my favorite for 2017.   It features a large silver medallion and in the center of the medallion is the custom Davenport Hotel medallion.  Click here to see more of their collection.
Elvis Personalized Gifts Include Custom Bracelet
This list of my favorites for 2017 would not be complete without including this custom personalized bracelet that I created for Elvis Presley Enterprises.   The custom charms include the word "Graceland" and the photo of Elvis in his blue sweater.   Click here to see more gifts that I designed for Elvis Presley Enterprises.
Beaver Creek Personalized Wine Bottle Stopper
The Beaver Creek  charmed bottle stopper is a 2017 favorite because I think it really shows off their blue logo and of course the charm "Let it Snow"  is perfect for this world class ski resort.   The blue and clear beads compliment the logo and also suggest the cool snowy climate perfect for skiers.  It will be a gift that travelers can easily pick up and remember good times at Beaver Creek.
Personalized Civil Rights Institute Christmas Ornament
This Christmas ornament is one of my favorites.   I love that it celebrates the 25th Anniversary of the Civil Rights Institute in Birmingham, AL.   I often use this silver medallion to create Christmas ornaments.   Each one is different and unique because the center image is always customized.
Custom Brown Hotel Magnets
The Brown Hotel magnets are such an easy gift for travelers to purchase.   I have created many luxury gifts for The Brown Hotel including the marble wine bottle stopper and coaster.   I'm including the magnets in my favorites because they are such great sellers and because they can easily be customized with YOUR logo, art, or photograph.   To learn more about how to create custom gifts click here.
Custom Peabody Hotel Available At Lansky's Memphis
My list just has to include this custom expandable hoop Peabody Hotel bracelet that is available at Lansky's in Memphis.   When you visit The Peabody you are sure to fall in love with the ducks!   This bracelet is a best seller and such a fun gift to give that just says "Memphis"!
Exclusive Acadian Theme Gifts
Caroline and Company of Lafayette, LA asked me to  create an exclusive  Acadian theme gifts.   The Louisiana Acadian flag serves as the base for the design on each custom gift.  These gifts are some of my 2017 favorites because they reflect in such a positive way the culture of Acadian Louisiana.  
I enjoyed designing personalized custom gifts.   If you need unique gifts for your business, retail store, hotel, winery, or museum please do give me a call.   I'd love for you to have this resource of 43 PROVEN ideas.   Click here or on the arrow below to receive the free resource.